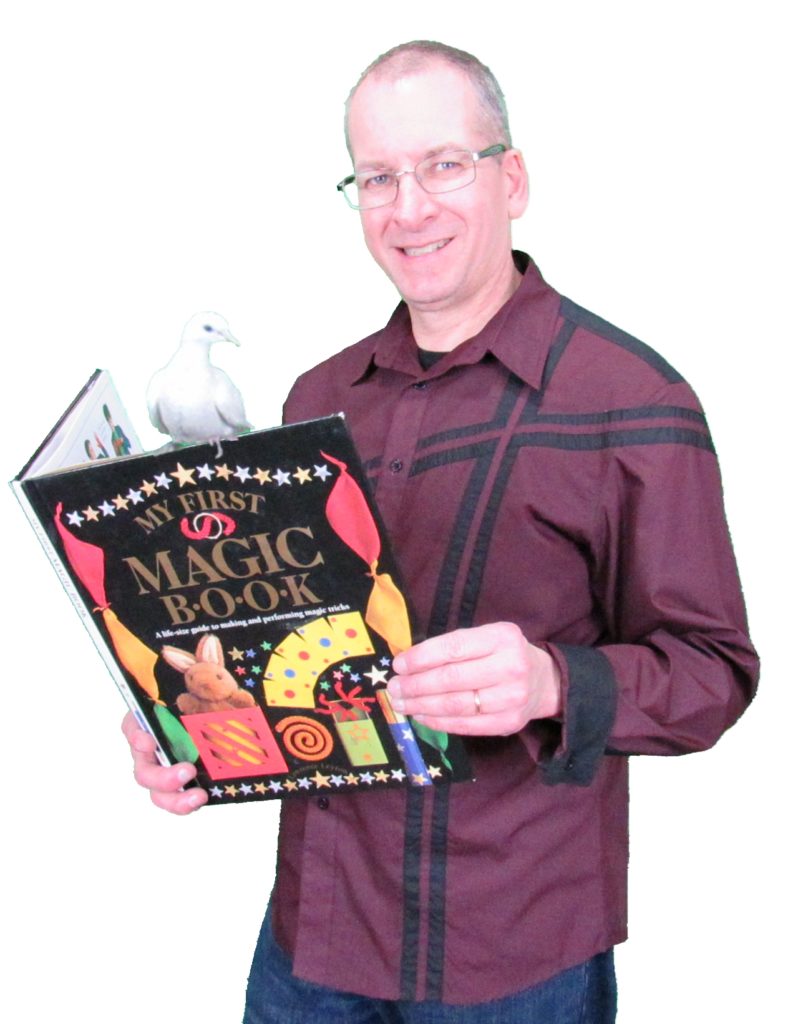 Target Audience – Mixed: Parents and Teachers with Children between the Ages of 3 to 13.
Ideal for Elementary and Intermediate Schools, Libraries, Early Education Events, Title 1 & Family Night activities.
Motivational speaker Curtis Hed has been using his Magic of Reading Show for over 40 years to inspire children and parents to read and to learn about things that are of interest to them. Curtis uses magic and comedy to capture his audiences' attention as he shares with them how reading has played an important role in his becoming a magician. Curtis' attitude about reading is simple, "If you know how to read, you can learn how to do just about anything!"
There are three versions of Curtis' Magic of Reading Show. Curtis' Magic of Reading Show 'Library Edition' is a presentation designed for summer reading patrons and their parents; his Magic of Reading Show 'School Day Edition' is a school presentation that is as enjoyable for the teachers as it is their students; and third is his Magic of Reading Show 'Family Night/Title 1 Edition' designed for the whole family to enjoy and be encouraged.

One message Curtis shares in all of his reading presentations is how he never allowed his personal struggles with reading to stop him from learning about things that were of interest to him. He shares how he was able to learn all about magic by utilizing books from his school library starting when he was just 10 years old!
In his evening presentation, he goes on to share how he didn't let his struggles with sounding out words stop him from reading to his children when they were young. "By allowing our children to see our willingness to struggle with reading, we demonstrate to them just how important we believe reading is."

Both Curtis' Magic of Reading Shows 'School Day Edition' and his 'Family Night/Title 1 Edition' are stand alone shows, but they are also designed to dovetail into each other. This allows all the students to enjoy and be encouraged by the 'School Day Edition' and this in turn motivates them to bring their parents back for the evening presentation. (The evening presentation is about 90 percent different from the daytime presentation.)